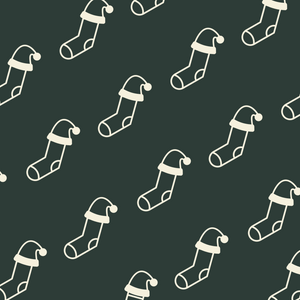 Amazing box! Great for gifts and for me. Quality of the product is great.
Disappointing 12 days
The 12 days of Christmas random set is obviously all the socks they haven't been able to sell. How May men will wear the flamingo socks? My box had two pairs. They also looked thin. I will probably end up putting them in the charity bag so a bit of a waste of money ☹️
Hi Gilllian, Sorry you weren't 100% happy with your purchase. The flamingo socks are actually an excellent seller for us, the mystery box is a mix of best-sellers and last-chance socks. I would say don't see them as mens socks, lots of women wear that size, and also plenty of men would wear flamingos! Have a lovely Christmas :)
Excellent mystery box nice variety of socks well worth cost would purchase Again
Love the socks
Really impressed with quality & softness of socks, ordered more!! Thanks
Wow thank you so much Vicki! Enjoy!
Absolute bargain!Stocking fillers for 8 family members ❤️
Both giver and recipient delighted!
It was an absolute delight receiving the lucky dip box of socks! I'd bought them for my animal lover daughter, but before gifting them was curious what animals she would get. Also discovered an animal I'd never heard of! They're beautifully soft and the animals look like what they're meant to be. Great value 💗🌟💗
Thank you so much Dionne for your lovely review of our mystery box! It is so great to hear that you have loved the selection of socks you received and I hope they are loved!
Fabulous!!
I decided to buy a summer mystery box after eyeing up various designs as possible gifts. Thankfully I got several of these as part of my box. The socks I received are decent quality, have cute designs on them and help endangered animals. What's not to love?
Thank you so much! It is amazing to hear you love the socks you received in the mystery box and I hope the recipients love their gifts!
Beautiful and comfortable
Very comfortable socks in the cold and hot weather.
Plus beautiful designs which help support wildlife and animals.
After I was gifted some Bare Kind socks for Christmas, I ordered the mystery box which was exciting to see which amazing socks i received.
That's amazing that you were first gifted some of our socks! So great to hear that you loved them so much you then ordered our new mystery box! Thank you so much and I hope you continue to love them!